The Five Powers, Implementing Mind Training In This Life
January 25, 2017 @ 8:00 pm

-

10:00 pm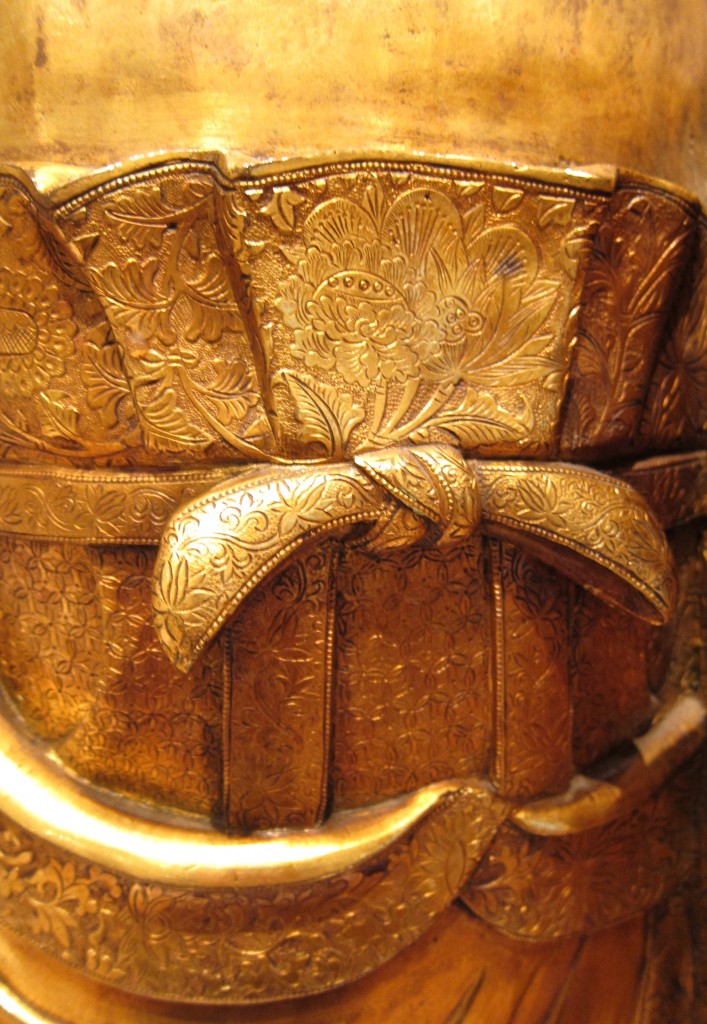 The Five Powers, Implementing Mind Training In This Life
From "The Path of Awakening" by Kunzig Shamar Rinpoche
This fourth point condenses the key instructions of Mind Training into the practice of the five powers in life and the five powers at death.
The instructions condensed into their essence:
Train in the five powers
To enhance and accelerate your progress in Mind Training, you should train and develop these five powers in your daily life.
 The power of resolution:
 Resolve that from now on, you make it an imperative to develop and strengthen your Bodhicitta. You are determined that your Bodhicitta will never diminish, that it will only increase. You act to benefit others and you will practice meditation to fully develop the wisdom of ultimate Bodhicitta.
The power of familiarization:
By being constantly mindful of the Mind Training instructions, you become familiar with them. Later, you will naturally apply them in daily life. Your Lojong training will then carry on quite spontaneously, not only while you are awake but also even as you sleep at night. This is what is meant by the power of familiarization.
The power of virtuous seed:
Bodhicitta is the powerful, seed. Any act that stems from this seed is very meritorious – for example, generosity. Generosity simply means to give. Protecting, offering assistance, and teaching others about the dharma are all acts of generosity. When you share anything that is good and useful with others, you will quickly accumulate positive merit. Merit is like the most superb fertilizer for a field, and what grows in this field is Bodhicitta. Then the merit from Bodhicitta multiplies exponentially and the positive cycle continues. When your merit is strong you will be able to accomplish positive activities you could not achieve before. Then you dedicate the resultant merit again to benefit others. In this way, your store of merit will ever multiply and your positive activities ever increase. From now on, you should not hesitate to benefit others. Every kindness is worth your while, be it even as tiny an act as feeding small birds and animals. As much as possible, you share and give support to others sincerely without any reservation.
The power of renouncing the ego:
The greatest obstacle to Bodhicitta is ego clinging. Where there is ego, Bodhicitta is absent. Ego is the source of all selfish actions and thoughts. It creates nothing but negative karma and it destroys your good karma. As soon as self-clinging appears, recognize it and fight it off. During the twelve hours of the day and twelve hours of the night, firmly resist the dictates of the ego. You have to keep reminding yourself that you will not be taken over. In time, that firm resolve to ignore the ego will become your nature.
The power of wishes:
Make as many wishes that are beneficial to sentient beings as you can. Dedicate any merit, however small, by wishing that sentient beings meet with good circumstances and conditions. The Buddhas and bodhisattvas are our models. The Buddhas' tremendous powers to help sentient beings come from a cause: the wishes they have made for beings from the moment they engendered Bodhicitta until their enlightenment. All wishes come to fruition upon enlightenment, and therefore the Buddhas' wishes for us are happening now. This is the power of wishes.
The great vehicle teachings on death are the five powers themselves:
Your conduct is critical
 The teachings on the mind at the moment of death, phowa, are for advanced practitioners who have reached a certain level of competency in their meditation. However, the following five powerful causes at death capture the essence of phowa. When you are about to die, you should specifically engage these five causes. They will support you in the Bardo (the intermediate state between death and rebirth). In addition, you should also follow the advice on the physical posture for dying.
Powerful white seed:
'White' here means positive, and the one positive root is Bodhicitta. Therefore, take the Bodhisattva Vow again in case you have damaged any of its commitments. As you die, relinquish all attachment to your belongings and relationships alike. Make sure that you do not have any regrets or worries. In order to be completely carefree and unattached to anything at death you have to prepare for it. You should make a will in advance and give clear instructions regarding the care of your dependents, making sure to seek the consent of people you trust to look after their welfare after your demise. As to the distribution of your possessions, specify how you would like them to be divided among different individuals or organizations. The point is to settle your affairs beforehand so you can feel mentally free at the actual time of dying. When possible, you can make donations to two kinds of charities: that provide temporary help to the underprivileged in the form of hospitals, social services, food and shelters; and those that provide the ultimate help of dharma. Choose to support either one or both. It is important that you do not cling to anything as you die. Clinging disturbs your mind. The worst scenario is that your find yourself thinking about how to settle everything at the time of death. Your mind will then follow that train of thought into the Bardo and that might bring dire consequences for you.
Powerful prayer:
Dying wishes are very powerful. Therefore, at that time, invite all the Buddhas and bodhisattvas before you and make supplications to them. From your mind, pay respect to all the great beings, the Buddhas, bodhisattvas, Arhats, and pratyeka-buddhas. Request their blessings and the support of their wishes to make your wishes come true and your wishes should all be channeled towards obtaining a good rebirth, one where you will be very beneficial to beings. It is recommended that you recite Samantabhadra's wishing prayer as much as possible.
Powerful connecting cause in the Bardo:
The connecting cause is Bodhicitta in both of its aspects, conventional and ultimate. Just before death, you should fully embrace Bodhicitta. Hold good wishes for sentient beings in your mind while at the same time continuing to embrace the wisdom of ultimate Bodhicitta. Try not to be overwhelmed by the Bardo illusions and remember to apply the view that all phenomena are illusions.
Powerful suppression of the ego:
Any negative thought or feeling due to self-centeredness must be suppressed. You should have no doubt that self-clinging will create only negative causes. If possible, try to recognize the empty nature of the self, the view of ultimate Bodhicitta. Do not get angry at anything because anger drives away Bodhicitta, and do not get entangled in disturbing emotions. Powerful habit: Compassion is a powerful mental habit. Just as you have trained during your life to engender it as much as possible, as you are dying, summon up all your compassion for sentient beings. Call to mind the feeling of loving kindness towards them and allow the feeling to expand. Do not doubt what is about to happen and do not hope tor good results either. Simply remain in Bodhicitta. Bodhicitta will bless your entire mind and that blessing will continue after your death. There, in the Bardo, it will carry you in a direction exactly according to your wish. This is the way to be reborn as a bodhisattva. As soon as you are reborn, your mind will be connected to Bodhicitta and in that life you will be very helpful and useful to others.
Physical posture for dying:
The "one position" refers to the posture most favorable for a dying person. As you die, the top part of your head should face north. You should lie on your right side with your head on a pillow. Your right palm should be under your check and your legs straight, if possible. As well, your left arm should be straight and placed over your hip. Look at pictures of the Buddha when he was dying (the so-called "Sleeping Buddha") and copy him.