Aspiration Prayer in Buddhism. Leading Aspiration to its Actualization Through the Truth of Interdependence
February 19, 2017 @ 9:30 am

-

2:00 pm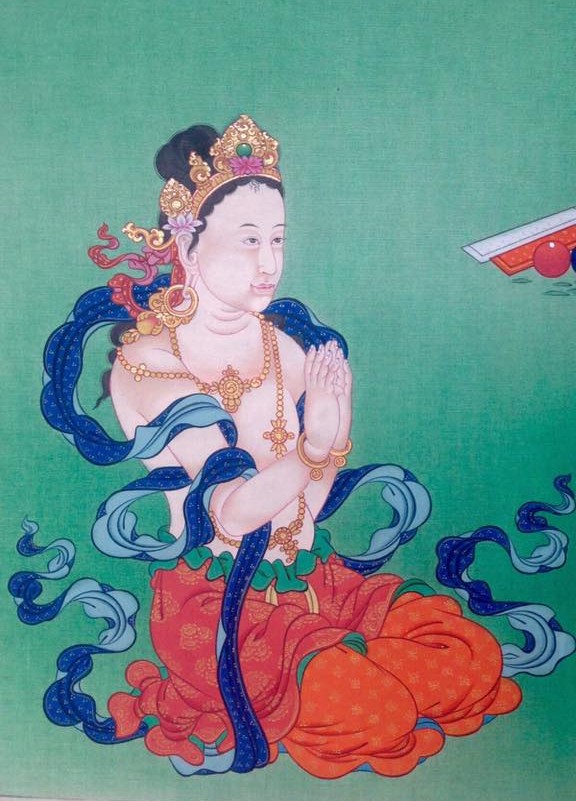 As modern Buddhist practitioners, we must be careful to understand the nature and purpose of liturgy in the Buddhist tradition.  Every major Tibetan lineage of Buddhism treats study, reflection, and meditation as a seamless continuum of spiritual training, in which prayer recitation plays an integral role.
Indeed, the Buddhist sutras were first preserved and transmitted as an oral tradition, and are still recited aloud today as a form of study, meditation, and worship.  Other types of prayers, composed in open or metered verse, embody profound expressions of spiritual views, goals and methods of practice in summary form
In fact, the term ʹprayerʹ hardly captures the sense of any of the Tibetan terms, which it is employed to translate. In particular, the term mon lam denotes a way, an approach, to formulating and realizing our highest aspirations.   It is an articulation of purpose: a mission statement. Thus, a mon lam belies any sense of helplessness or desperation with which the notion of prayer might be associated. It also rejects the notion of prayer as mere wishful thinking.
Rather, for practicing Buddhists, a mon lam harnesses and directs the natural power of our own minds, and invokes the power of the reality or truth of interdependence to yield actual results or benefits from that effort, dedication and purpose.  This dynamic is conveyed by the den tsig, or declaration of truth, with which an aspiration prayer typically concludes. An example is found in the final stanza of the Dewachen Aspiration, which says:
By the blessings of Buddhas who have attained the three kayas, by the blessing of the truth of immutable dharmata, and by the blessing of the undivided purpose of the sangha, may this aspiration prayer be accomplished exactly as intended!
 Thus, when we pray, "may that to which we have just aspired come to pass," we assemble the causal factors and articulate the reasons why the desired outcome should transpire, rather than ask for a result that magically circumvents the conventional truth of interdependence. Through our aspiration prayers themselves, all necessary and supporting factors of relative and ultimate truth are invoked, such that, through the reality of interdependence, the effect to which we aspire is brought that much closer to becoming true.
In the Buddhist view, everything good that we do, everything we can accomplish, begins as an aspiration.  Mon lams both crystallize our intentions, and help us to realize them; they help us resolve our goals, and lead us toward them.   We recite mon lams to chart the course of our own spiritual practice and progress.