Awakened Heart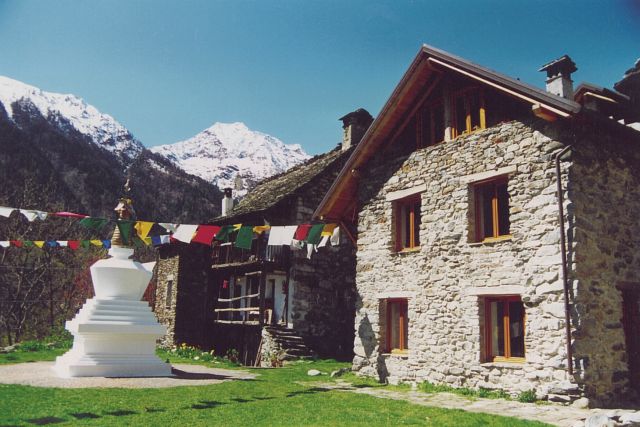 Awakened Heart
If we look beyond the mesmerizing glimmer of appearances, we progressively discover a world of wonder. Mind is a cognitive space that contains all the seeds of manifestation.
Love is the thread that will take us out of the maze where we have wandered since the night of times. Through the eyes of love we can come to cherish others as ourselves. This progressively frees us from the obsessive-compulsive need to secure exclusively the "I" and "Mine". The perspective of equanimity, when considering the world and worldlings, will erase the subjective borders between "me" and "you".
At this point, through the regular exercise of calm abiding and the uncovering of the basic kindness of mind, we begin to witness our own awakening; present since ever, even though unseen. More confidence will spring from this and the love will naturally be engaged as compassion.
Three workshops of Mind Training
Learning is based on opening one's heart and discovering a natural sense of discipline. Discipline in this case means attuning ourselves to our Buddha Nature. We don't have to borrow anything from outside ourselves or mimic anybody. We are naturally pure and intelligent. We may already have some idea or experience of that, but we also need to go further in opening ourselves.
Meditation makes you experience a sense of existence that includes your thoughts but is not conditioned by your thoughts or limited to your thinking process. You experience your thoughts, you label them "thinking", and you come back to your breath, going out, expanding, and dissolving onto space. It is very simple, but it is quite profound. You experience your world directly and you do not have limit that experience. You can be completely open, with nothing to defend and nothing to fear. In that way, you are developing renunciation of personal territory and small-mindedness.
Working with others is a question of being genuine and projecting that genuineness to others. The work you do doesn't have to have a title or a name particularly. It is just being ultimately decent. Without this world we cannot attain enlightenment, we have no feedback, we have nothing to work with. As long as we have a sense of practice every one of those little details that are seemingly obstacles to us becomes an essential part of the path. Exchanging yourself with other reveals inner authentic presence, as you are able to regard other people as yourself, generously and without fixation, by letting go, and by giving up personal comfort and fixed mind.
Details
Start:

July 30

End:

August 7

Event Tags:
Organizer
Phone:

+39 - 0323-68 10 41

Email:

bodhipath@bordo.org

Website:
Venue
Frazione di Bordo




Viganella

,

VB

28841

Italy

+ Google Map

Phone:

+39 - 0323-68 10 41

Website:
Related Events
August 14 @ 10:00 am

-

4:00 pm